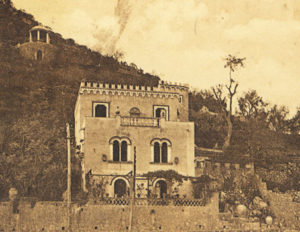 Welcome!
Drawn from the 19th century villa of the Sciglio family, the Hotel Villa Nettuno is situated in the centre of Taormina. The villa, transformed into an hotel in 1953, still maintains today the familiar atmosphere and character of its time. The grand living room with antique furniture and an ample garden rich in vegetation, at the disposal of our guests, gives for a perfectly pleasant and unforgettable stay.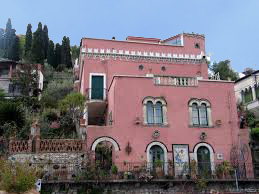 The actual Hotel Villa Nettuno
Two ample terraces, endowed with chairs and sunbeds, allow you to relax and admire the unequal panorama of the coast from the Gulf of Spisone to the Cape Sant'Alessio.
You will find the funicular station, in front of the hotel, which connects the city to the famous beaches of Mazzarò and Isola Bella.
About 100 metres away from the hotel you will find the bus station with buses to Messina, to Catania and to Siracusa.
In only 10 minutes by car, you can reach the train station of Taormina-Giardini.
Catania airport is easily reached by car, bus or train.